Kimala Price, Professor & Chair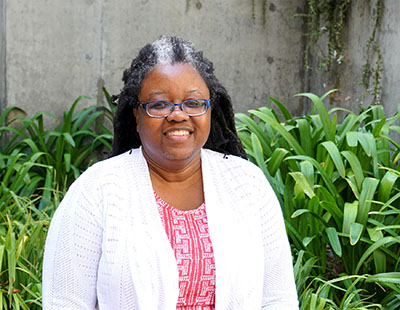 Office: AL 346A | Phone: (619) 594-8442 | Email: [email protected]
Kimala Price is a Professor of Women's Studies at San Diego State University, who holds a Ph.D. in political science and a graduate certificate in women's studies from the University of Michigan, Ann Arbor. She has been co-director of the Bread and Roses Center for Feminist Research and Activism at SDSU since 2014. Prior to her position at SDSU, she was a post-doctoral research fellow at Ibis Reproductive Health, an independent research center based in Cambridge, MA. In addition to her research and scholarship on reproductive health policy and politics, she has a strong commitment to feminist activism and policy advocacy. For more than two decades, Dr. Price has been active in the reproductive rights and reproductive justice movements, including working for a number of national women's rights organizations in Washington, DC and Atlanta, GA; she has also worked as a legislative fellow on the U.S. Senate Health, Education, Labor, and Pensions Committee. She currently serves on the board of directors of Planned Parenthood of the Pacific Southwest. She has been an active member of SisterSong Women of Color for Reproductive Justice Collective, and served on the founding advisory board of Women, Action and the Media (WAM!).
WMNST 360 Women's Sexuality and the Body
WMNST 370 Women, Law and Policy
WMNST 520 Reproductive Rights and Justice
WMNST 536 Gender, Race and Class
WMNST 601 Foundations in Feminist Scholarship
WMNST 605 Women and Social Policy
Reproductive Politics and Policy in the U.S.

Women of Color and the Reproductive Justice Movement
Anti-abortion Campaigns that target the African American Community

Visual Politics
Interpretive Methodology
Narrative Analysis
Interdisciplinary Research and Scholarship
Feminism and Hip Hop
Reproductive Politics in the United States,

a book under contract at Routledge.


Price, Kimala Price. (Forthcoming 2017). "Queering Reproductive Justice: Toward a Theory and Praxis for Building Intersectional, Political Alliances," an essay accepted for upcoming book entitled

LGBTQ Politics: A Critical Reader, edited by Marla Brettschneider, Susan Burgess and Cricket Keating. New York: NYU Press.


Price, Kimala. (2017). " Why Intersectionality Matters for Reproductive Health Care.>"

CareMatters

(blog).April 10.


Price, Kimala (2016).

"The Emergence of the Black Fetus."

Contexts. Winter: 19-20.




Price, Kimala. (2016). "Reproductive Justice: Beyond the Statistics."

CareMatters

(blog). January 6.




Price, Kimala. (2014). "Sex Education." In

Science and Politics: An A to Z Guide to Issues and Controversies, edited by Brent S. Steel, pp. 475-478. Thousand Oaks, CA: CQ Press.




Price, Kimala. (2012). "Reflections on Intellectual Hybridity."

Journal for Feminist Scholarship. 2 (Spring): 54-68.


Price, Kimala. (2011).

"The Quest for Purity: The Role of Policy Narratives in Determining Teen Girls' Access to Emergency Contraception in the USA."

Sexuality Research and Social Policy. 8(4): 282-293.


Price, Kimala (2011).

"It's Not Just about Abortion: Incorporating Intersectionality in Research about Women of Color and Reproduction."Women's Health Issues. 21(3S): S55-S57.


Price, Kimala. (2010).

"What is Reproductive Justice? How Women of Color Are Redefining the Prochoice Paradigm."

Meridians: feminism, race, transnationalism. 10(2): 42-65.


Price, Kimala. (2009). "Teaching about Reproduction, Politics and Social Justice."

Transformations.

19(2): 42-54.


Price, Kimala. (2008). Biographical essays on Florynce "Flo" Kennedy, Loretta Ross and Byllye Y. Avery for the

African American National Biography, edited by Henry Louis Gates, Jr. and Evelyn Higginbotham. Oxford University Press.


Price, Kimala. (2007). "Hip Hop Feminists at the Political Crossroads: Organizing for Reproductive Justice and Beyond," In

Home Girls Make Some Noise: A Hip Hop Feminist Anthology, edited by Gwendolyn Pough, Elaine Richardson, Rachel Raimist and Aisha S. Durham. Corona, CA: Parker Publishing LLC.


Price, Kimala. (2006).

"Forging New Alliances: Mobilizing Hip Hop Activists for Reproductive Justice."

Off Our Backs. 36(2): 25-6.


Price, Kimala. (2005).

"The Discursive Politics of Reproductive Health."

Anthropology News. 46(3): 13.


Price, Kimala. (2002).

"The Making of an Activist-Scholar, Or My Year as a Congressional Fellow."

Feminist Teacher. 14(2): 134-45.