Meet Our Graduates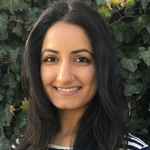 Sanam Kalhoro-Escoto, MA 2014
Resident Services Coordinator, Housing On Merit
housingonmerit.tigerstyledesign.com
Post graduating from the SDSU Women's Studies program, I entered the field of nonprofit affordable housing equipped with a unique perspective on issues around equality and diversity. I am able to put my theoretical skills into practice in my field - allowing for personal and community impact - as well as viewing my work through a refined, inclusionary lens.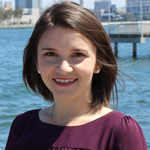 Stephanie Cook, BA 2014
Executive Director at The San Diego Women's Foundation
www.sdwomensfoundation.org
My degree from and experiences in the Women's Studies Department at SDSU had a profound impact on my education and career. My research advisor, Dr. Doreen Mattingly, mentored me throughout grad school and continues to do so to this day. Furthermore, the intersectional lens I gained in my Women's Studies classes has enabled me to elevate the programming and advocacy efforts at Lawyers Club of San Diego.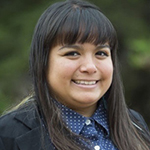 Carolina Prado, BA, 2011
Assistant Professor, Department of Environmental Studies, San José State University
www.sjsu.edu/people/carolina.prado
My education in Women's Studies set a foundation for my work in social science thinking critically about the nature of privilege and oppression in the United States and transnationally. The experience of learning about feminism and the multiplicity of social movement struggles around the world during my time in the Women's Studies department helped set me on a path to follow my passion in researching and teaching women's environmental justice movements in the U.S.-México border region.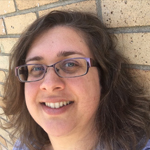 Tanya Bakhru, MA 2004
Professor, Department of Sociology and Interdisciplinary Social Science and the Coordinator of the Women, Gender, and Sexuality Studies Program, San Jose State University
www.sjsu.edu/people/tanya.bakhru/index.html
The MA degree in Women's Studies provided me with an interdisciplinary education and training to think critically and develop a feminist curiosity. In addition to cultivating a broad understanding of gender related issues, I became an expert in asking feminist questions and finding creative ways to contribute to social justice.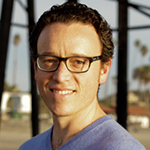 Jeffrey Bucholtz, MA, 2005
Director, We End Violence
www.weendviolence.com
The SDSU M.A. program in Women's Studies is the gift that keeps on giving. Not only did I form lifelong friendships and collaborative relationships, but the education I received in social justice thought, intersectionality, and activism has provided me with the intellectual and socio-emotional foundation upon which I've been able to build a truly satisfying business/career. I still work with other graduates; heck, over a decade later my partner in consultative and theoretical work is also a graduate of the WmSt M.A. program. There is no question that the M.A. program made my life better. The program's challenging and compassionate interdisciplinary lens has made my ability to collaborate easily with other professional disciplines (such as social work, public health, criminal justice, and politics) a true asset, and has pushed me to constantly learn, reflect, and grow.
Where our graduates work:
US Embassy
Cognella Academic Publishing
Women's Resource Center, SDSU
Center for Policing Equity Now
Grossmont-Cuyamaca Community College District
Facebook (London location)
Where our graduates study:
University of Oregon
Ulster University (N. Ireland)
University of Southern California
University of Maryland
UCSD
Rice University
Howard University, School of Law
Positions our graduates hold:
Professor, Social Sciences + Women's Studies (SJSU)
Director of Marketing (Application Developers Alliance)
Assistant Vice President for Community & Belonging (SDSU)