Anh Hua, Associate Professor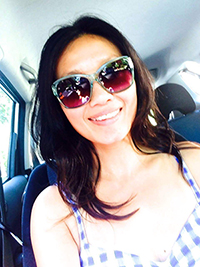 Office: AL 313 | Email: [email protected]

Anh Hua received her B.A. in Cultural Anthropology and her MA and PhD in Women's Studies at York University, Toronto, Canada. She is an Associate Professor in the Department of Women's Studies at San Diego State University, California. Her areas of research include Asian and Black diaspora studies, cultural studies, critical race and postcolonial feminisms, and literature and film by women of color. Recently, she is interested in examining philosophical concepts such as compassion, empathy, ethics, and spirituality. She has published in the journals Frontiers: A Journal of Women's Studies, Feminist Formations, Reconstruction: Studies in Contemporary Culture, Asian Women, African and Black Diaspora, the Journal of International Women's Studies, and Canadian Woman's Studies and in the anthologies Diaspora, Memory, and Identity: A Search for Home and Emotion, Place and Culture. At the moment, she is working on three book projects: Diasporic Postcolonial Feminisms; Ginkgo Memories: A Chinese Diasporic Feminist Memoir; Cherries and Pear Nectar, My Love: A Collection of Poetry.